Square Announces Plans to Begin Accepting Apple Pay in 2015
Speaking with CNN, Square founder Jack Dorsey confirmed that the payment processing service will support Apple Pay in the coming months, bringing Apple Pay to small business owners. In the interview, Dorsey reiterates his opinion that he does not view Apple Pay as a competitor and wants to add the mobile payments service as an available option for Square users.
"We're not building a credit card. We're not building a payment device. We're building a [cash] register, and this register accepts all these forms of payments," Dorsey told CNN in an interview.
While the existing Square Reader can process credit card payments via an iPad or iPhone, the hardware is not equipped to handle the wireless transactions required by Apple Pay. In order to support Apple's mobile payment technology, Square will need to introduce all new hardware with built-in NFC connectivity.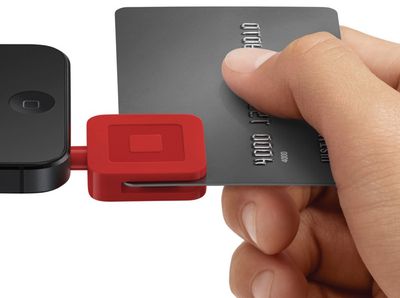 Square is currently working on an EMV chip card Reader that it plans to introduce in the spring 2015, but that upcoming device does not support NFC, making it unclear when in 2015 an NFC-compatible Square Reader might be released.
Apple Pay launched last month alongside iOS 8.1 and is available only in U.S. with global expansion planned in the future. The payment service is supported by a number of large retailers, major banks and restaurants including the recently added Disney Store, Sephora, SunTrust Bank, and Levi's Stadium,.