Nautilus Brings HealthKit Integration to Exercise Equipment, Led by Bowflex Max Trainer
Nautilus, the company behind the Bowflex line of exercise equipment, today announced that its Bowflex Max Trainer models have gained HealthKit integration, making them one of the first fitness products to support Apple's new health initiative. Support will also be coming in the near future for the company's Nautilus 616 cardio product lineup.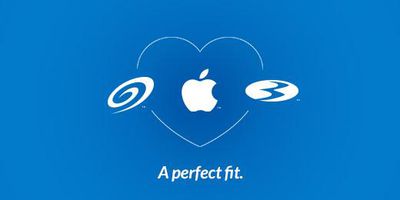 With HealthKit integration, Bowflex users can now see their Bowflex workouts displayed in Apple's Health app, which is able to offer up dashboard data like calories burned, heart rate, time spent working out, and distance traveled. Data is acquired from the existing Bowflex Max Trainer app that transfers workout data from the exercise equipment using Bluetooth.
The Bowflex Max Trainer workout equipment, which starts at $999, is designed to burn more calories than competing treadmills and ellipticals, featuring 14-minute interval workouts. Nautilus's line of cardio equipment, which is gaining HealthKit support in the near future, includes a range of elliptical, treadmill, and upright and recumbent bikes.
"As one of the first fitness equipment companies to support Apple HealthKit, Nautilus, Inc. continues to lead the category by offering the latest health and fitness tools to help consumers achieve their fitness goals," said Rob Murdock, Vice President/General Manager of Nautilus, Inc. "Studies prove that digital connectivity and the ability to track progress play a critical role in keeping people motivated and engaged. We are dedicated to leveraging these tools and engaging consumers to better understand and manage their health and fitness."
Introduced alongside the iOS 8 Health app as part of a fitness and health-focused initiative, HealthKit is designed to tap into data from sensors within the iPhone and integrate with existing health and fitness apps and hardware. Information gathered from third-party apps like the Bowflex software is aggregated in the Health app to provide an overall picture of a person's activity levels.
HealthKit experienced a few hiccups when iOS 8 was first released, with Apple initially withholding HealthKit functionality from third-party apps due to a bug, but as of the iOS 8.0.2 update in September, HealthKit has been fully functional.
With HealthKit widely available to third-party developers, several fitness-related apps have begun to support the feature, including Pocket Yoga, 7 Minute Workout, CARROT Fit, and more. Several hardware products with accompanying apps have also gained HealthKit support, including the Jawbone UP and the Withings Smart Body Analyzer.