Pre-order estimates for Apple's iPhone 6 and iPhone 6 Plus in South Korea have topped 100,000 in South Korea and have outpaced pre-orders made for the Samsung Galaxy Note 4 last month, reports The Wall Street Journal.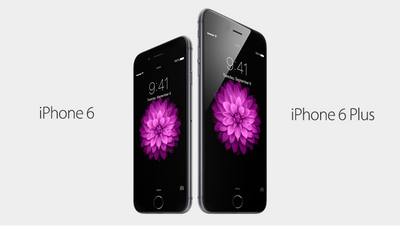 Pre-orders for both devices began last Friday for the country's three biggest mobile carriers including SK Telecom, KT Corp and LG UPlus. KT Corp said that it received a combined total of 10,000 orders in one minute for both devices, and received 50,000 orders in thirty minutes. LG UPlus, which is controlled by LG Corporation and is selling the iPhone for the first time, said that it received 20,000 orders within 20 minutes. SK Telecom declined to give specific figures, but announced that the first and second batch of pre-orders were already booked by customers with a third round beginning this morning.
The report notes that there were 30,000 pre-orders for the Samsung Galaxy Note 4 before it launched in Korea last month. A spokesperson for LG UPlus shared a similar account, noting that pre-orders for the Galaxy Note 4 did not match the pace of pre-orders for the iPhone 6 and iPhone 6 Plus.
The iPhone 6 and iPhone 6 Plus will launch in South Korea and 22 other countries on October 31st. Apple also expects to launch in the iPhone in 115 countries by the end of the year, totaling to its fastest rollout ever.
Update: As noted by a number of readers, Samsung intentionally limited launch quantities of the Note 4 in Korea to 30,000 units, making a valid comparison essentially impossible. Apple's numbers also include both the iPhone 6 and iPhone 6 Plus, while the Note 4 most directly competes with only the iPhone 6 Plus.