Apple to Launch iPhone 6 and 6 Plus in 36 Additional Countries During October
Ahead of Apple's Chinese launch of the iPhone 6 and 6 Plus later this week, Apple today confirmed the launch of its new handset models in 36 additional countries and territories by the end of October. In its fastest rollout ever, Apple expects to launch the iPhone in 115 countries by the end of the year.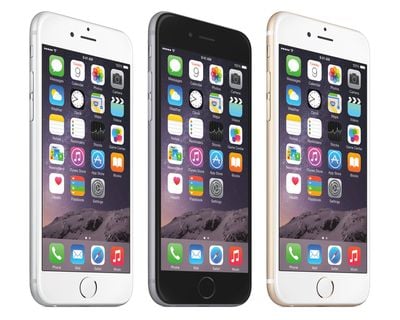 The next round of launches coming this month will include countries in Europe, Asia, the Middle East, Africa and Latin America.
• Friday, October 17: China, India and Monaco

• Thursday, October 23: Israel

• Friday, October 24: Czech Republic, French West Indies, Greenland, Malta, Poland, Reunion Island and South Africa

• Thursday, October 30: Bahrain and Kuwait

• Friday, October 31: Albania, Bosnia, Croatia, Estonia, Greece, Guam, Hungary, Iceland, Kosovo, Latvia, Lithuania, Macau, Macedonia, Mexico, Moldova, Montenegro, Serbia, South Korea, Romania, Slovakia, Slovenia, Ukraine and Thailand
Apple has been busy with new products this fall in a product lineup that has been described by Eddy Cue as being "the best product pipeline that I've seen in my 25 years at Apple." Apple already announced the new iPhone 6, iPhone 6 Plus and the Apple watch at a press event held last month. An upcoming October event is expected to unveil new iPad models, new iMacs and possibly new Mac minis.