Apple to Cease Selling Fitbit Activity Tracking Devices in Stores
Apple has plans to stop selling Fitbit's line of activity tracking devices in its stores as it prepares to launch its own Apple Watch in the coming months, reports Re/code.
While it is not known why Apple plans to cease selling Fitbit products, its decision comes shortly after Fitbit told its users that it had no plans to integrate with Apple's HealthKit at the current time, as it was "working on other exciting projects" for its users.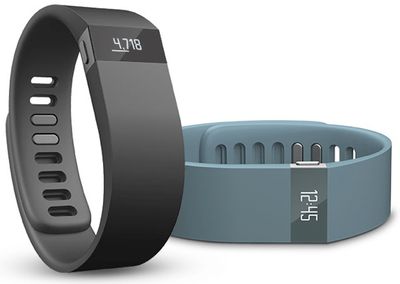 Fitbit's line of activity trackers are similar in function to the Apple Watch, offering users the ability to track their steps taken, distance traveled, calories burned, stairs climbed, and sleep quality. Recent rumors have suggested Fitbit has several new devices in the works that will launch soon, with all of the above features plus a heart rate monitor. A heart rate monitor is one of the key features of the Apple Watch.
Apple sells many other types of fitness tracking devices both in its online store and in retail locations, including the UP from Jawbone and the Nike Fuelband, and it is unclear whether Apple will continue to sell these devices or if the ban is limited to Fitbit.
Fitbit's activity trackers won't be the first products Apple has stopped selling in recent weeks. Just last week, news surfaced that Apple was preparing to remove Bose audio products from its stores. While the reason for that removal was unclear, it was likely related to Apple's recent Beats Electronics acquisition. Apple has indeed gone ahead and started removing the headphones from its retail stores according to both Twitter users and tips received by MacRumors.