Chinese mobile carriers and Chinese e-commerce site Jingdong Mall (JD.com) have processed a combined total of about 20 million pre-orders for the iPhone 6 and 6 Plus since pre-orders began on October 10, reports Tencent (Google Translate, via Digitimes).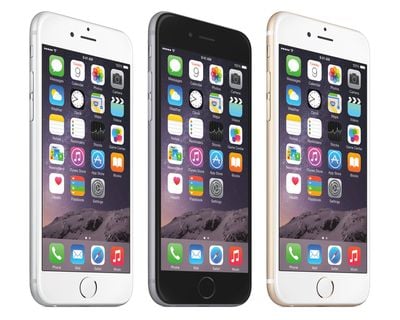 The report notes that China's three biggest carriers including China Mobile, China Unicom, and China Telecom have processed over 10 million of those pre-orders, while JD.com states that it has received 9.5 million pre-orders for both devices. JD.com specifies that 4.7 million pre-orders are for the iPhone 6, while 4.8 million pre-orders are for the iPhone 6 Plus. The figures also do not include pre-orders accepted by Apple or its over 6,000 resellers in the country.
Last Friday, it was reported that the three major Chinese carriers had taken one million iPhone 6 and 6 Plus pre-orders in the first six hours. Apple announced on September 22 that opening weekend sales for both devices topped ten million units, breaking the previous record of nine million units set by the iPhone 5s and iPhone 5c in 2013. The iPhone 6 and 6 Plus will officially be available in China this Friday, October 17.