iOS 8.1 Code Hints at Retina HD Display for New iPads
With the iPhone 6, Apple debuted a new display technology called Retina HD, which resulted in wider viewer angles, higher resolutions, higher contrast and a thinner display. Developer Hamza Sood has now discovered frameworks within iOS 8.1 Beta 2 that contain '3x' assets that point to higher resolution displays in the new iPad models.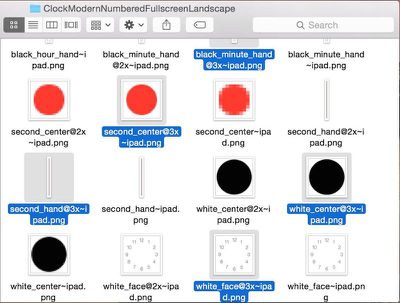 While the assets don't confirm that Retina HD displays will be on the new iPad models, it does suggest that Apple is looking at introducing the feature. Currently, it is unclear as to which iPad models would receive Retina HD displays, although some rumors have pointed to the rumored 12.9-inch iPad Pro sporting a higher resolution. Apple did include a Retina HD display with the 4.7-inch iPhone 6 and 5.5-inch iPhone 6 Plus, as the larger device received a higher resolution than its smaller counterpart.
Apple is expected to debut the new iPad Air (and potentially the next generation iPad Mini with Retina Display) at a media event on October 16 in its Cupertino campus. The company is also expected to introduce new iMacs, with at least the 27-inch variety coming with a Retina Display. It's also likely Apple gives a full overview of OS X Yosemite before its public launch.