On October 22, British auction house Bonhams will auction off a rare working Apple 1 motherboard that is expected to fetch between $300,000 and $500,000, reports Mashable. The motherboard itself was constructed by Steve Wozniak in Steve Jobs' family garage for The Byte Shop, and carries the number "01-0070".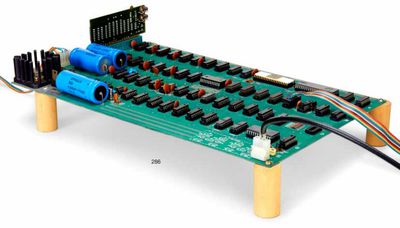 Also up for auction is an original flag from Apple's European headquarters, which was in use until 1996. The flag is expected to fetch somewhere between $1,500 and $2,500 and is said to be the only flag from the headquarters that was kept in "fine condition."


Last year German auction house Breker sold two working Apple 1 computers, as one unit complete with its original white cardboard box sold for $330,000 while another unit sold for a record-breaking $671,400. The Apple 1 was originally released in 1976 and sold for $666.66. Approximately 200 total units were produced, as few remain in functional condition today.