Marc Newson Hired Part-Time at Apple for Specific Undisclosed Projects
Designer Marc Newson recently spoke to architecture and design magazine Dezeen in his first interview since joining Apple. Though most of the conversation focuses on a new consumer beer machine he created along with Heineken, Newson does reveal some interesting tidbits about his current role at Apple.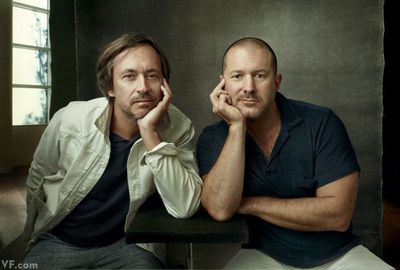 Newson confirms to
Dezeen
's Amy Frearson that he is working for Apple part-time and was hired for very specific reasons he would not disclose. He will remain in the UK while continuing to work on projects for his existing company.
Amy Frearson: You've taken on quite a major role with Apple, do you think you'll still have time to work on these kinds of project as well?

Marc Newson: Yes absolutely, because my role at Apple doesn't necessitate all of my time and that was for very specific reasons, so absolutely, my company still exists and I remain based in the UK.
When asked about his role in the design of Apple's new Watch that is slated to arrive early next year, Newson was tight-lipped, answering only questions about the future of the traditional watch.
Amy Frearson: Can you tell me if you were involved in the watch design?

Marc Newson: Apparently I can't.

PR Lady: Sorry we can't answer that, sorry.

Amy Frearson: Maybe I could ask you another question. With your background in watch design, can you tell me what you think is the future of the traditional watch?

Marc Newson: There will always be a place for mechanical watches. Apart from telling the time – which is all they do – they're about something completely different. You know, I think that the mechanical watch industry will continue to exist in much the same way as it does right now. To be honest I'm not really intimately aware of what's happening with the world of mechanical watches right now.
Newson has worked closely with Apple lead designer Jony Ive, collaborating on several products for a Product (RED) benefit auction. Newson also is rumored to have worked on previous Apple products before officially joining the company.