Apple has announced on its official retail website (via Apfelpage.de, Google Translate) that it will be opening its new retail store in Hanover, Germany on Saturday, September 27 at 10 AM.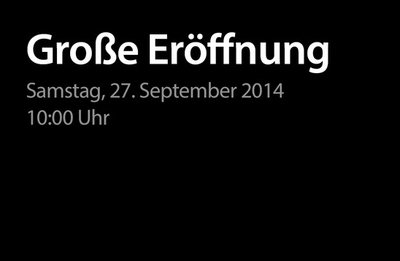 The announcement follows a prior report which stated that the store would open at some point in September after a year of work. Apple originally put up its traditional black barricades at the store in April 2013, however issues with physical defects, mold, and ventilation issues pushed back its grand opening.
The layout of the Hanover store is said to be similar to that of the Apple Store Opéra in Paris, France, which boasts a wide space and multiple floors for numerous products and services. The Hanover store will be Apple's 14th location in Germany, joining stores in Berlin and Frankfurt among others.