Apple May Have Acquired iPad Publishing Platform Prss [Update: Confirmed]
Apple may have acquired Prss, a Dutch-based company that created a web app aimed to help people design magazines for Apple's Newsstand and other magazine platforms, reports iCulture [Google Translation]. While there is no solid proof of the acquisition at this point, iCulture suggests that an inside source has revealed the purchase and Prss co-founder Michel Elings recently moved to the Bay Area.
The Dutch magazine platform Prss was acquired by Apple for an undisclosed amount. This discovery iCulture thanks to a knowledgeable source. This source confirms that several employees of Prss now employed by Apple.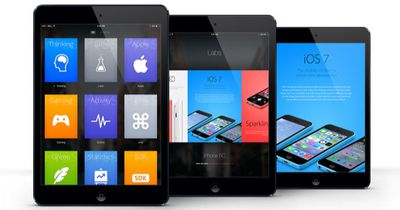 Several other former Prss employees are also now located in the Bay Area according to their LinkedIn profiles, suggesting an acquisition might have taken place in the summer months. Prss announced in April that it would be shutting down in July, and the Prss website is now non-functional.
Prss was known for creating a browser-based collaborative tool that could be used to design magazines for Apple's Newsstand. The tool included a simple drag-and-drop interface and let up to 30 people collaborate on a project, with the team charging 5 cents per magazine download for published content.
iCulture is unsure what role the Prss team will take on at Apple, but suggests the acquisition might have been about talent rather than product. As noted by the site, however, Apple could adopt Prss's publishing platform, making it much simpler for people to publish iPad magazines.
Update: Apple has confirmed the purchase of Prss, giving TechCrunch its standard acquisition statement: "Apple buys smaller technology companies from time to time, and we generally do not discuss our purpose or plans."