First Impressions of iPhone 6 and 6 Plus: Sleek Look, Great Display, Unoptimized Apps Blurry, Loud Vibration
While the official reviews of the iPhone 6 and 6 Plus were published several days ago, with the devices now making their way into customers' hands we are starting to see broader first impressions of the larger iPhones.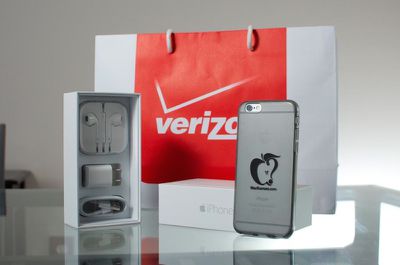 Several posters in our forums have highlighted the high-quality "Retina HD" displays on the iPhone 6 and 6 Plus, but have observed that apps yet to be optimized for the larger displays appear
"quite blurry"
or
"'big' and disgusting"
due to scaling issues.

Another aspect being noticed by users is the
much louder vibration
on the iPhone 6 and 6 Plus, something
highlighted
by John Gruber in his review earlier this week.
The iPhone 6 has a noticeably stronger vibrator to me, and with the iPhone 6 Plus, it's so powerful it's actually a bit noisy — the sound made by the 6 Plus vibrator is so strong, I wonder if there are going to be complaints that it's not "silent" at all.

As someone who runs his iPhone in silent mode much of the time, I definitely appreciate the stronger vibrator.
Customers are also generally praising the overall look of the new iPhones, calling them "sleek and beautifully made" and "glorious". Those opting for the gold model may notice that it is "a bit more yellow golden" than the gold iPhone 5s.

As for size, some customers have been concerned about placing orders for the iPhone 6 Plus without having a good idea of just how big the device really is. Reactions now that users are getting their hands on them seem to be mixed, with some saying they
"love every inch"
of the 5.5-inch display while others have found it
too big
for their tastes. Some in-store customers were able to
compare the two sizes
before purchasing, helping make the decision easier.
For ongoing coverage of photos and first impressions, readers are welcome to follow our consolidated thread stickied in our iPhone forum.