First iPhone 6 and 6 Plus Shipments Reportedly Land on U.S. Soil
Apple's first iPhone 6 and 6 Plus shipments are already landing on U.S. soil, reports CCAonline (via iPhone in Canada). According to the report, the first cargo pallets have been transported to Chicago in two "special cargo" batches from Zhengzhou Xinzheng International Airport via China Southern Airlines.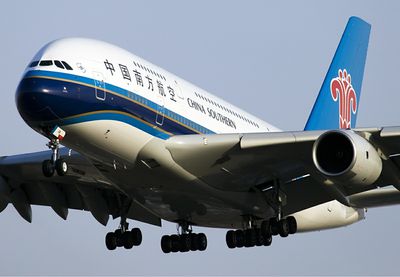 Shipping manifests show the cargo weighed a total of 93 tons and was broken into two parcels, one weighing 14.5 tons on September 6 and a second one weighing 78.5 tons on September 10. MacRumors had previously heard similar word that shipments would be beginning late last week as Apple begins staging units at central locations before distributing them around the country for launch.
As a very rough estimate based on the device weight supplied by Apple, these parcels could hold approximately 720,000 iPhone 6 units or 540,000 iPhone 6 Plus handsets. Apple is reportedly paying up to 200 million yuan for the freight in what may be a single-day shipment record for China Southern freight.
This shipment is one of many Apple has planned in the coming weeks with the company supposedly booking much of the available cargo shipping space coming out of China. Apple supposedly has a stranglehold on outgoing shipments, forcing some smaller manufacturers to delay the transport of their products out of the Asian country.