Apple Again Dominating Shipping Capacity Out of China Ahead of iPhone 6 Launch
As Apple prepares to unveil the iPhone 6 and its much-rumored iWatch at its September 9 event, TechCrunch reports that the Cupertino company has once again booked a high amount of shipping space out of China. The company's shipping volume is reportedly so high that it's begun displacing competitors' attempts at shipping during the fall.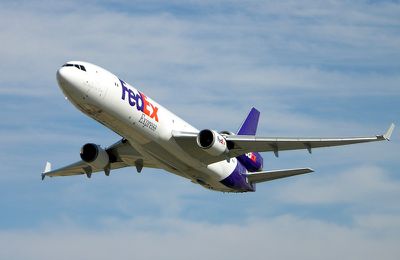 Apple shipments via major concerns like FedEx and UPS are said to be 'unprecedented' for the holiday quarter, pointing to a massive number of iPhones and whatever other devices Apple announces for the fall season. The company is apparently flooding its channels with devices, causing shipments for other 'top tier' device makers to be delayed to make way for Apple products.
Competing manufacturers have apparently been told by shipping companies that they cannot fulfill their deadlines because they were being booked by a "very important customer", which is likely to be Apple.
Last year, a report indicated that Apple begins moving new iPhones from Foxconn and Pegatron factories to distribution centers around the world through shipping companies with extra security detail. Once they're in distribution centers, Apple begins managing the flow of the devices to the people who want them based on device color and size.
Such impact on the shipping industry is not unusual for Apple, as MacRumors reported in 2012 that Apple had been buying up shipping space in high volume in advance of the launch of the iPad 3, also moving them to distribution centers around the world before its official launch while leaving competitors to scramble for cargo space.
Ahead of Apple's September 9 event, it's highly likely iPhone 6 models are stealthily being moved across the world, ready for deployment as soon as orders begin. MacRumors has heard that shipments are indeed beginning now for staging in the United States.
(Photo courtesy of Alan Radecki)