Former GT Employee Appears to Confirm Apple's Plans for Sapphire Display Covers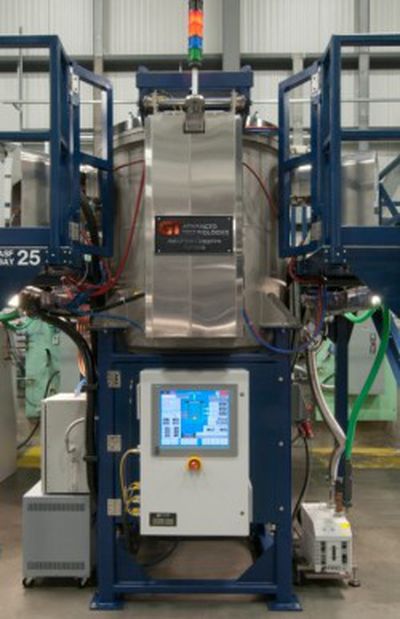 While it is commonly taken as a foregone conclusion that the sapphire partnership between Apple and GT Advanced Technologies is focused on iPhone display covers, it bears noting that the two companies have never publicly confirmed what the sapphire will be used for.
Sapphire is already used to protect the camera and Touch ID sensor on recent iPhone models, and the material is also said to be planned for Apple's rumored iWatch, but the sheer amount of sapphire production apparently involved points to much bigger plans such as iPhone display covers.
Given the lack of confirmation from the two companies, it is interesting that Paul Matthews, a former GT product manager, outright claims on his LinkedIn profile (via TechViking) that he played a key role in convincing Apple to use sapphire for display covers on "mobile devices."
Worked with GT Advanced Technology to help market and sell the idear [sic] of sapphire as a cover screen for mobile devices to Apple. [...]

After marketing and selling the ASF [advanced sapphire furnace] into the LED market targeted mobile screen covers as a market for growth, conducted a focused marketing campaign and developed a cost model across the supply chain that has brought sapphire to Apple's mobile display
Matthews, who spent three years at GT before leaving in January to join Applied Materials, does not identify the mobile devices in question, but given circulating rumors, the iPhone is the obvious candidate. The iWatch could also be considered in the category of mobile devices, but in general it seems clear from Matthews' wording that Apple indeed has plans to use sapphire to protect device displays, a much broader use for the material than seen to date.
Alongside GT's apparently aggressive ramp-up of sapphire production at its new Arizona plant, rumors have indicated Apple had indeed been targeting the iPhone 6 for the launch of sapphire display covers. Analysts have, however, been debating how extensively the material will be used in the lineup's displays, with most claims ranging from only high-end models to not at all as Apple and GT work to boost production and overcome other hurdles.
(Image: GT sapphire furnace)