Samsung Details New Galaxy Note 4, Note Edge, Gear S Watch and Gear VR Headset
Ahead of Apple's upcoming press event where it will introduce larger iPhone models, Samsung today kicked off IFA 2014 with a presentation that unveiled several new mobile and wearable devices including the Note 4, Note Edge, Gear S smartwatch and Gear VR headset.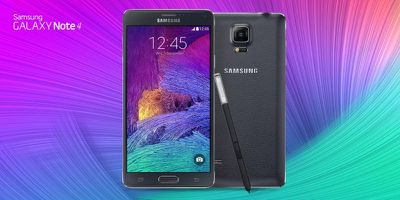 The Note 4 and Note Edge are two new models in Samsung's popular Note series of large smartphones. The Note 4 is the premium model offering a 5.7-inch Quad-ultra HD (2560×1440) Super AMOLED display at 518 pixels per inch and either the 2.7 GHz quad-core Snapdragon 805 processor with support for Category 6 LTE or the 1.9 GHz octo-core Exynos 5433 with Category 4 LTE, depending on geographic location. There's also a 16-megapixel rear camera with image stabilization, a 3.7-megapixel front camera designed for selfies, a heart rate sensor, and a new S-Pen with improved sensitivity that detects pressure, nib tilt, and speed. Design-wise, the Note 4 sports a plastic textured rear housing with metallic edges.

Galaxy Note Edge
As an alternative to the Note 4, Samsung also unveiled the Note Edge, a smartphone that is identical to the Note 4 under the hood, but features a curved display. The curved edge of the display operate separately from the main display providing an app launcher or contextual controls depending on the app that is being used.
Samsung also detailed its Gear VR virtual reality headset that was developed in conjunction with Oculus and is compatible with the Note 4. Finally, the company also re-introduced the recently announced Gear S smart watch. The Gear S is Samsung's latest wearable, featuring a 2-inch, curved AMOLED display, and 3G connectivity. The Tizen-powered device also includes dual-core 1.0 GHz processor, 4 GB of storage, 512 MB of RAM, and sensors such as GPS, accelerometer, gyroscope, UV detector, barometer, and heart rate monitor.

Galaxy Gear S
Samsung did not provide pricing or exact launch dates for this new hardware, but the Korean company is expected roll out these products in the coming months. Samsung's latest mobile and wearable devices will compete with Apple's
upcoming gear
, which will be announced beginning next week. Apple is expected to announce its new iPhone 6 in both 4.7-inch and 5.5-inch sizes and its iWatch wearable at
a press event
scheduled for September 9. This event likely will be followed by a second event in October that Apple may use to unveil its next generation iPad models.