Apple Initiates iPhone 5 Battery Replacement Program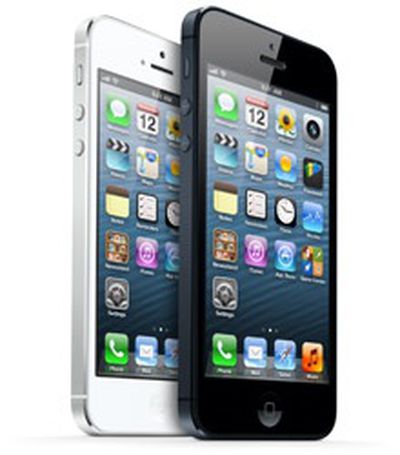 Apple has begun an iPhone 5 Battery Replacement Program to replace the batteries of a small percentage of iPhone 5 units that have a faulty battery resulting in a shorter battery life and longer, more frequent charging times.
iPhone 5 devices exhibiting battery issues were sold between September of 2012 and January of 2013 and are eligible for a free battery replacement.
Apple has determined that a very small percentage of iPhone 5 devices may suddenly experience shorter battery life or need to be charged more frequently. The affected iPhone 5 devices were sold between September 2012 and January 2013 and fall within a limited serial number range.

If your iPhone 5 is experiencing these symptoms and meets the eligibility requirements noted below, Apple will replace your iPhone 5 battery, free of charge.
Apple says the issue affects only a "limited serial number range." iPhone 5 users can input their serial numbers on Apple's replacement site to find out whether their phones need a new battery. Those who do have a faulty battery can get a replacement through an Apple Authorized Service Provider, an Apple Retail Store, or through Apple Technical support.
Users who already paid to replace their batteries will be eligible to receive a refund for the cost of the battery from Apple. Apple's support site says the program covers iPhone 5 batteries for two years after the first retail sale of the unit or until March 1, 2015, whichever provides longer coverage. Replacements are available beginning today in the United States and China, with the program beginning in other countries on August 29.
In addition to the new Battery Replacement Program, Apple also has a replacement program for iPhone 5 units that have a faulty sleep/wake button, which also provides repairs at no cost. Some iPhone 5s units have also experienced faulty battery life but Apple opted to reach out individually to affected users rather than implementing a replacement program for those devices.