Apple Says Manufacturing Defect is Responsible for Battery Issues in Some iPhone 5s Devices
A manufacturing defect has affected a small number of Apple's iPhone 5s devices causing shortened battery life and longer charging times, according to an Apple representative who spoke to The New York Times. The iPhone 5s, which was introduced in September, is rated for up to 10 hours of battery life on 3G and 250 hours of standby time.
"We recently discovered a manufacturing issue affecting a very limited number of iPhone 5S devices that could cause the battery to take longer to charge or result in reduced battery life," said Teresa Brewer, an Apple spokeswoman. "We are reaching out to customers with affected phones and will provide them with a replacement phone."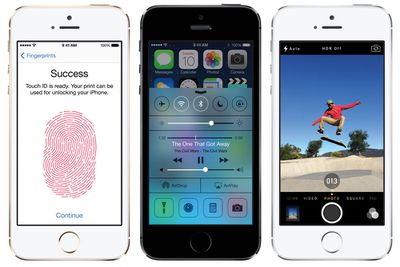 Apple has not specified how many iPhones are affected by the issue, but according to The New York Times, Apple's statement suggests that only a few thousand users may be experiencing battery life issues out of several million. After the launch of the iPhone 5s and the iPhone 5c, Apple reported that it had sold a total of nine million devices, but did not break the sales number down further.
While Apple did not give specific details on the manufacturing issue or how it plans to contact affected users, the company will replace defective iPhone 5s units with functional devices.