Apple Reportedly Building 'World's Largest' Apple Store in Dubai, United Arab Emirates
Last week, Apple posted retail job listings for a future retail store to be located in the United Arab Emirates, hinting that the company will soon open its first store in the Middle East. Now, Middle East website EDGARDaily.com reports that the store will be located at Dubai's Mall of the Emirates, and will be Apple's biggest retail location to date.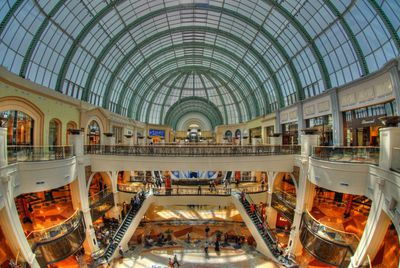 Dubai's Mall of the Emirates
Our undisclosed source said that the store – which will be the biggest Apple has ever built – was originally planned to replace the current cinema complex. The timing of the recent job adverts suggest the store could have a planned opening for the first quarter of 2015.
Dubai's Mall of the Emirates originally opened in September 2005 and boasts more than 700 stores and services over 2.4 million square feet, making it a desirable location for Apple to open a store. In February, Apple CEO Tim Cook was spotted visiting the country, posing for photos at Apple resellers and meeting with UAE Prime Minister Shaikh Mohammed bin Rashid Al Maktoum. While the purpose of his visit was unknown, it is likely that Cook may have been meeting with officials to discuss growth opportunities for Apple in the region.
MacRumors did receive a tip last year claiming that Apple was planning to open its biggest retail store in the world, however that source claimed that it would be located at The Galleria in Sowwah Square in Abu Dhabi. Based on hiring schedules, it is possible that the Apple Store at the Mall of the Emirates could open in February 2015.