Former Apple retail employee Sam Sung is using his rather ironic name and job history to raise money for a Canadian charity (via
Pocket-lint
). Sung worked for Apple in Vancouver's Pacific Centre store as a specialist and recently found one of his old business cards in pristine condition when it fell out of a book. Realizing it may be a desirable memento, Sung is now auctioning the card with "no major folds, dents or scratches" on
eBay
. The card comes in an autographed frame with Sung's blue Apple retail T-shirt and lanyard.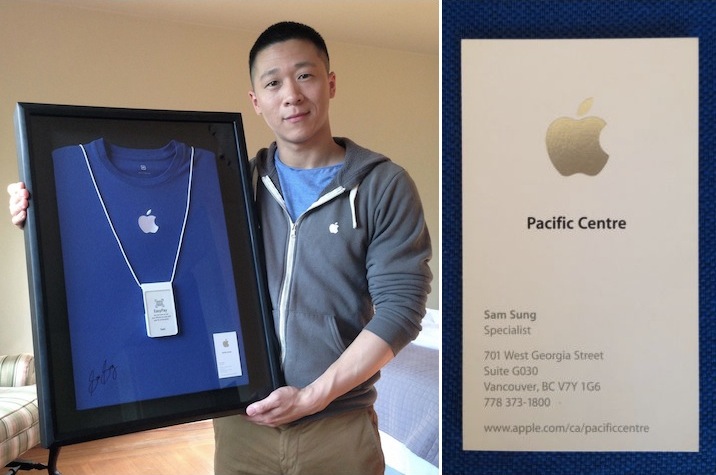 I came across one of my old business cards the other day when it fell out of a book.

So, with a view to raising money for a very deserving charity, I'm auctioning the only "Apple Sam Sung" business card I have left and I'm going to donate ALL of the proceeds [minus eBay fees] to Children's Wish, BC & Yukon - a not-for-profit that grants wishes to sick children.
The auction has received over 50 bids already and currently stands at US$510. Bidding runs until the evening of August 15.