Reports from within Apple's Asian supply chain (via GforGames) again suggest the company is planning to launch the 4.7-inch iPhone separately from the 5.5-inch model, with the latter model entering mass production in September. This staggered launch would allow Apple to debut the highly-anticipated 4.7-inch iPhone 6 early this fall and then follow with the iWatch and the larger iPhone model later this year.
The report claims a December launch for both the 5.5-inch iPhone 6 and iWatch, which would be unusual timing for Apple given the holiday shopping season. The company generally prefers to launch its consumer-focused products before Black Friday kicks off holiday shopping in late November. But if supply constraints are an issue, it is possible Apple might choose to make a limited launch of the devices before the end of the year to get them onto shoppers' radars.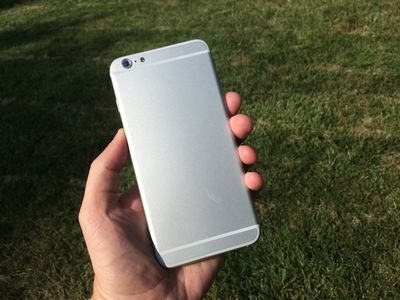 Apple is rumored to be planning its first press event in September, which will be used to unveil the 4.7-inch iPhone 6 along with the official release date of iOS 8. Apple may hold a second event in October to announce the next generation iPads, OS X Yosemite and possibly the 5.5-inch iPhone 6 and the iWatch. Though announced in October, the latest report claims larger iPhone and iWatch may not hit retail shelves until December of this year.
Besides a larger display, the iPhone 6 is expected to include a faster A8 processor, an updated Touch ID fingerprint scanner and an improved camera module with some form of image stabilization technology.