Apple is now allowed to register the layout of its retail stores as a trademark in Europe following a ruling by the Court of Justice of the European Union, reports The Wall Street Journal.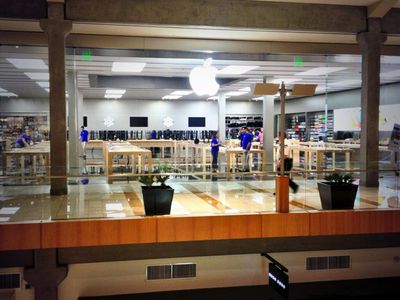 The EU's top court said Thursday that Apple's flagship stores fulfilled the three criteria for a trade mark: they constitute a sign; they can be represented in a graphic; and they can distinguish the goods or services sold by one company from those of another
The company was originally awarded a trademark for its store design in the U.S. last year, and has been actively trying to extend it to the rest of the world ever since. Prior to the ruling, Germany's patent office ruled that the particular layout of a shop cannot be qualified as a trademark, which Apple then challenged.
Currently, Apple has a total of 425 retail stores worldwide. 89 of those retail locations are spread out across Europe, and are found in countries including the United Kingdom, France, Italy, Germany, Switzerland, Sweden, and the Netherlands.