Apple.club.tw shares an image of what appears to be models of the next generation iPhone, iPad Mini, and iPad Air.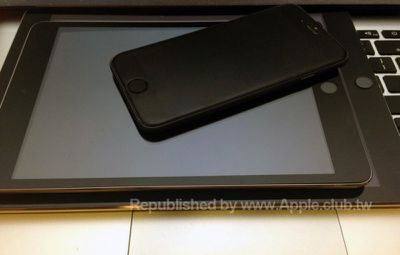 The iPhone 6 models have already been covered extensively, while we got the first glimpse of the purported iPad Air 2 just last week. The iPad Air 2 model was shown to depict Touch ID, changed speaker grille, and recessed volume buttons.
The new image doesn't reveal any more details except the depiction of Touch ID on the new iPad mini. This year's iPads have been widely expected to gain Touch ID capabilities. Apple first introduced the Touch ID fingerprint scanning system with the iPhone 5S, and will be extending it to allow Apps to begin using it with iOS 8.