Photos of 4.7-Inch and 5.5-Inch iPhone 6 Models
A couple of new model photos of the rumored iPhone 6 have been posted to Twitter by SonnyDickson. The new images depict the 4.7" and 5.5" iPhone 6 side by side -- both front and back.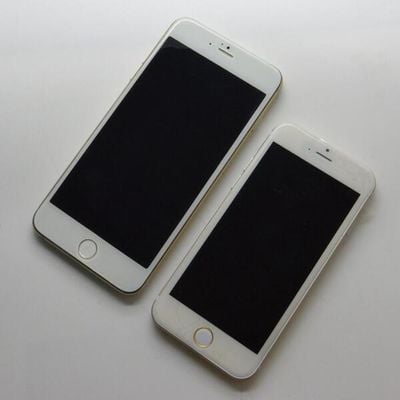 The images show what we have already seen about the iPhone 6, including the rounded case edges and larger form factors. Apple is expected to release the 4.7-inch iPhone 6 around September of 2014, while the 5.5-inch version may come later.
Photos of iPhone 6 dummy models have been floating around for months, making even more frequent appearances in recent weeks.