The artwork seen on the banner for iOS 8 at WWDC 2014 has been discovered on stock photo site GreenBox Art, revealing where Apple sourced the image.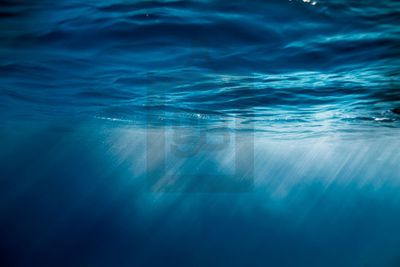 "Water Rays" artwork by Christopher Ross


Titled "Water Rays", the photo was taken by artist Christopher Ross, who is noted as being the principal photographer for National Geographic Channel's "Expedition Great White/ Shark Men" special and taking a particular interest in depicting marine life. The artwork itself is available to purchase for $139 on a 30x20 premium canvas.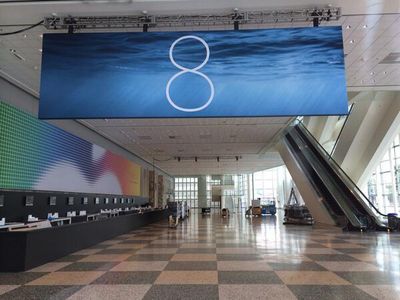 The banner displaying the artwork


The banner utilizing the artwork was first seen last week inside of the Moscone Center, as Apple will reveal iOS 8 for the first time during its WWDC keynote later today. iOS 8 is expected to retain the same general look as iOS 7, offering refinements along with new features including a new "Healthbook" app, new TextEdit and Preview apps, and possible improvements to both Siri and Maps.

Apple will be live streaming the event both on its website and on the Apple TV. MacRumors will also be providing a live blog, live tweets via the MacRumorsLive Twitter account, and a spoiler-free page for those who want to watch the full keynote afterward.