Apple Expected to Introduce Health Tracking App and Smart Home Toolkit at WWDC
The New York Times reports that Apple will be delving into two new areas on Monday -- connected health and the smart home.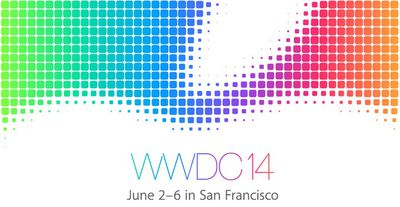 At WWDC 2014, Apple is expected to introduce a new health tracking app that will track statistics for health and fitness. Author Brian Chen cites an anonymous source "briefed on the product"
The health app will initially pull data from third-party fitness and health-monitoring hardware, the person said, but it will most likely be able to connect with a smart watch that Apple is widely expected to release this year.
Apple has also been rumored to be announcing their efforts in the connected smart home. On this front, Chen reports that Apple may introduce "tool kits for developers" to make smart home integration easier for developers and consumers. This initiative was previously described as a "Made for iPhone"-like certification.
Both of these products have been rumored in the lead up to WWDC, but last minute rumors and reports frequently leak out in the hours and days before the keynote. Apple's WWDC Keynote kicks off tomorrow at 10am Pacific. We'll provide live coverage here at MacRumors.com.