Apple to Launch New 'Smart Home' Platform at WWDC
Apple will launch a new software platform that will let the iPhone directly control lights, security systems and other household gadgets at WWDC next week, according to a report from The Financial Times.
The piece claims Apple will make a "big play" in smart home technology by working with device makers give them official approval, like the "Made for iPhone" program does for some accessories like headphones and speaker docks, and software support in iOS 8.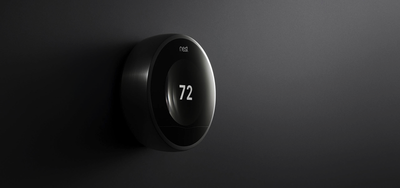 The scheme will be similar to Apple's existing "Made for iPhone" label, given to compatible headphones, speakers and other accessories, but with a new brand and logo. Apple may also provide additional checks and assurances that certified products are not vulnerable to hackers.

The Cupertino-based company was likely to emphasise the privacy protections built into its smart home system, one person familiar with Apple's plans told the FT, given heightened sensitivity about technology companies' access to personal information amid revelations about US intelligence agencies' online surveillance programmes.
The piece notes that plans can always change, but that Apple has launched a number of initiatives over the past year or two, including CarPlay and iBeacon, to expand the reach of the iPhone and have it interact more with the real world and other electronic devices in it.
Apple's retail stores sell a number of different components of the so-called "Internet of Things", including the Google-owned Nest Thermostat (pictured above), Philips Hue lightbulbs and Belkin WeMo Wi-Fi enabled light switches.