Alleged iPhone 6 Back Cover Shown Off in New Photo
Despite a variety of iPhone 6 mockups and case leaks, there haven't been as many part leaks for the iPhone 6 outside of what could be the front panel of the device, the backlight panel and the possible batteries. Now, Macfixit Australia has obtained what looks to be the back cover for the 4.7-inch silver iPhone 6.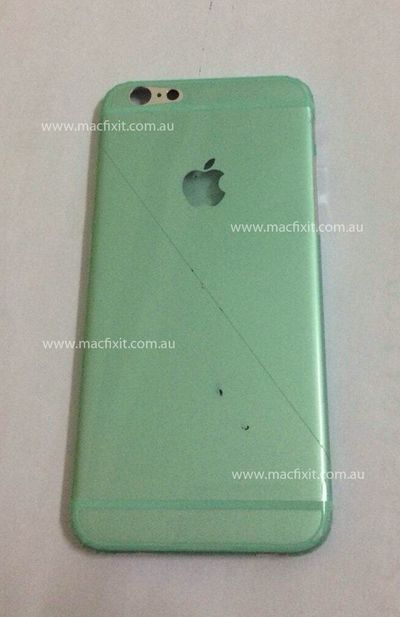 Like many of the mockups, this photo also includes the antenna breaks near the top and bottom portions of the back. It also appears to have a green film on top of it, with silver poking through near the camera and flash holes near the top, indicating that this could be the white / silver iPhone 6. The cover also appears to be made out of a thin metal and includes clear cutouts for the camera and flash, unlike a lot of mockups, which also adds some weight to its possible authenticity.
The cover also appears to have the much-rumored round corners, which are similar to the design of the iPod Touch. This also keeps the iPhone in line with both the iPad Mini and iPad Air, which have more rounded back corners.
Aside from larger 4.7 and 5.5-inch displays, the iPhone 6 is rumored to have an improved A8 processor, an improved camera with optical image stabilization, new backlighting technology and 802.11ac Wi-Fi.