Apple Expected to Release Updated MacBook Airs Tomorrow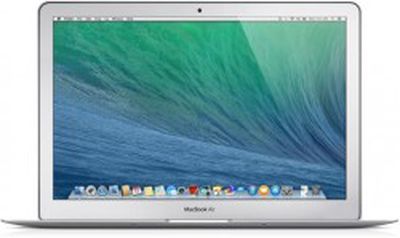 As was initially reported last week, Apple's updated MacBook Air may launch this week, possibly as soon as tomorrow.
Shipments of new 11 and 13-inch MacBook Airs are currently arriving in Apple Stores across the country, according to 9to5Mac, with plans to put the computers on display beginning tomorrow morning.
The MacBook Air refresh is expected to be minor and could arrive with little fanfare. Updated MacBook Air computers may include a slightly improved Haswell processor with a small speed boost and few other changes.

Tomorrow's 11-inch and 13-inch Airs are codenamed J41A and J43A, respectively, and their SKUs are simply a variation to the current MacBook Air SKU labels. For example, the entry 13-inch MacBook Air of today is known as "MD760LL/A", while this week's refreshed version is known as "MD760LL/B." It's unclear if Apple will even promote the updated Airs.
Though Apple is planning just a minor MacBook Air refresh for this week, the company is also said to have a second 12-inch MacBook Air in the works that will be released later in the year.
The 12-inch MacBook Air is expected to feature some major design changes in the form of a slimmer chassis without fans, a Retina display, and a buttonless trackpad.
It is unclear when tomorrow's updated MacBook Airs might make their first appearance, but it is possible Apple will take its online store down tonight in order to update inventory ahead of an in-store release tomorrow.