Nike CEO 'Excited' About Future of Fitness Partnership with Apple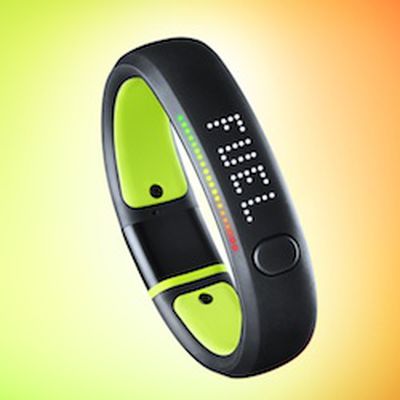 Late last week, it was revealed that Nike is scaling back its FuelBand hardware effort to focus on the software side of its fitness tracking ecosystem, sparking speculation of a potential partnership with Apple focused around the iWatch or other Apple hardware.
Nike CEO Mark Parker appeared on CNBC earlier today, and while he would not directly address specific plans with respect to Apple, he did note that Apple is a longtime partner and that he is "excited about where that relationship will go forward."
Parker: [Y]ou're going to continue to see us commit to this area, to focus on expanding the reach. Today, we have about 30 million FuelBand users. We're hoping to push that to over 100 million. We have partners that we work with...obviously the most visible partner we have is Apple. We've been working with them for a long time. And we're excited about where that relationship will go forward.

CNBC's Sara Eisen: Well, can you give us a hint? Are we going to expect some sort of collaborative device coming out? Nike and Apple?

Parker: I can't really say that. There's been a lot of speculation, which I understand. I will just say the relationship between Nike and Apple will continue. And I am personally, as we all are at Nike, very excited about what's to come.
Parker went on to discuss how Nike is going to focus on the software side of the wearable fitness device market going forward, integrating it into some of of Nike's products as well as those of partners. With those partnerships, Nike is seeking to further its primary goal of expanding the overall Fuel ecosystem to as many people as possible.
Speculation of a Nike-Apple partnership is natural given the long history between the two companies, highlighted by the Nike+iPod initiative to bring pedometer and other fitness tracking to Apple devices. Apple CEO Tim Cook has served on Nike's board of directors for nearly a decade, and he is frequently seen wearing a Nike FuelBand.