OS X 10.10 to Feature 'Flatter' Look, but Not as Stark as iOS 7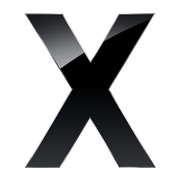 OS X 10.10, the next version of OS X which carries the code name of "Syrah", will take a few cues from iOS 7 with a somewhat flatter look compared to OS X Mavericks, but the changes will not result in as stark a look as seen on iOS 7, according to a
new report from 9to5Mac
. The report comes on the heels of
comments
from Apple executives reiterating that convergence of iOS and OS X is a "non-goal" for the company.
Instead [of a complete iOS 7-like overhaul], I am expecting OS X 10.10 to have user-interface tweaks that will make the interface "flatter," but not as stark as iOS 7′s look. I'd also expect some blur and translucency effects in a few places, but not in anyway that is central to the experience like it is on iOS. There will be a little bit more white space, more defined menu bars, and squared-off window controls, but I would not expect a full color palette change and redesigns for every single application and icon.
The report indicates that internal build numbers for OS X 10.10 are currently around 14Z109 and that new features could include improved notifications, cross-platform AirDrop support to and from iOS 8, and possible Siri integration.

Visitors to MacRumors.com via Apple's networks from machines running OS X 10.10
MacRumors
has been seeing fairly low levels of activity coming from machines running OS X 10.10 from Apple's network, and that activity has unsurprisingly been beginning to ramp up this month following the holiday break. With Apple having accelerated its OS X release cycles over the past several major updates, a public release for OS X 10.10 could come late this year or early next year.