According to Chinese and Taiwanese media sources, Apple again is contracting with Catcher Technology to supply metal casings for the company's future smartphones, including the rumored iPhone 6. First noticed by GforGames, these reports were published this week in the Taipei Times and The China Post.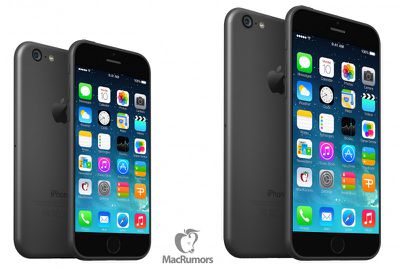 Most notably, Catcher is predicted to supply Apple with 10.5 million iPhone 6 casings and 20 million casings for other iPhone models in 2014. These figures are thought to represent 15 percent of the total casings needed for the iPhone 6, suggesting Apple could ship as many as 70 million iPhone 6 units by the end of the year.
Barclays Capital made a similar prediction, noting that Catcher is expected to boost its production between 20 and 40 percent to meet demand for the iPhone 6 in the midst of tight supply. Apple is one of Catcher's larger clients, contributing approximately 40 percent to the supplier's revenue.
Barclays said it expects Apple's next-generation smartphone to be launched in the second half of the year and that shipments of the new model will be 35 to 40 percent higher than the previous one.

Catcher is likely to receive between 10 and 20 percent of the casing orders for the new iPhone, which should help lift its earnings in the second half of the year, Barclays said in a report.
Recent analysis suggests interest in a large-screen iPhone 6 is high in both North America and China, where demand for the iPhone 5s is waning and interest in the iPhone 6 is on the rise. The iPhone 6 is expected to debut this fall with a 4.7-inch display, Apple's A8 processor, an improved Touch ID fingerprint sensor and iOS 8.