Apple is expected to introduce a large-screened iPhone 6 with a 4.7-inch model arriving this fall and a 5.5-inch version debuting early next year. Though this large iPhone may cannibalize iPad mini sales, Piper Jaffray analyst Gene Munster does not believe this shift in sales will have a net effect on Apple, reports CNET.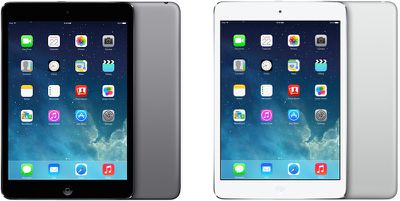 In a Monday note to investors, Munster argues that many iPhone owners will accelerate their upgrade to buy the iPhone 6 instead of the iPad mini, while other customers will purchase a bigger iPhone and pair it with an iPad Air. The net effect on Apple is an equal amount of sales even though the distribution among iPad and iPhone models may change with the debut of a larger iPhone.

We note that even at a 5" screen size, the viewable area of an iPad Mini at 7.9" would still be 150% larger than the iPhone 6. Net-net we believe any potential cannibalization would be roughly neutral overall to the model as we believe in some situations users might accelerate their phone update instead of buying an iPad Mini and keep an old phone, while in other cases we might see consumers that purchase an iPhone 6 decide to purchase an iPad Air instead of Mini to increase the utility difference between the devices.
Similar to other analysts, Munster believes Apple will report earnings at the higher end of its own guidance for the second quarter of 2014 with revenues of $44 billion, iPhone sales of 38.5 million units and iPad sales of 21 million units. Munster predicts the current quarter, which will end in June, will be slow for Apple with only 5 percent year over year growth.
"We continue to believe that June numbers are too high given our expectation that there will be no new products in the quarter. We note that given the company's history with guidance, the high-end of Apple's guide is all that matters and we expect the company's high-end of guidance to imply no more than 5% y/y revenue growth. Most importantly, while iPhone will benefit from China Mobile in the first full quarter of iPhone availability, we believe that iPhone unit sales may remain in the low single digits in Jun-13 ahead of the iPhone 6 launch."
Apple will announce its earnings for the second fiscal quarter (first calendar quarter) of 2014 on Wednesday, April 23. The earnings release usually is released around 4:30 PM ET following the close of regular stock trading. The conference call to discuss the earnings report is scheduled to follow at 5:00 PM Eastern / 2:00 PM Pacific.