NDS4iOS Nintendo DS Emulator Now Available to Download
NDS4iOS, a Nintendo DS emulator that runs on both non-jailbroken and jailbroken iOS devices, is now available to install through an over-the air download, reports TouchArcade.
Similar to the first version of the popular GBA4iOS Game Boy emulator, NDS4iOS requires a device's date to be set back to a prior date, specifically February 8, 2014. The emulator allows users to play Nintendo DS ROMs directly on their iPads and iPhones, and is compatible with iOS devices running iOS 5.1.1 and above. NDS4iOS also includes features such as Dropbox integration and iOS 7 controller support, as well as a settings menu that contains options for control pad style and position.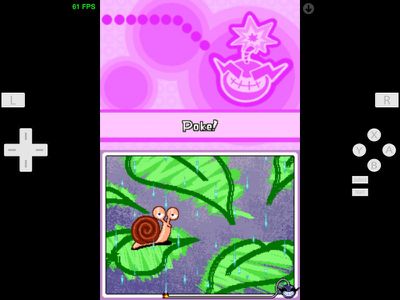 Although several emulators such as the iMAME arcade emulator have snuck into the App Store via shell apps in the past, they are usually pulled by Apple within hours or days after being released. However, NDS4iOS is able to overcome Apple's restrictions as it bypasses the App Store entirely. Instead, the emulator can be installed directly on an iOS device by visiting its official website and tapping a download link.
The initial release of NDS4iOS follows a major update to GBA4iOS in February, which added controller skins for Game Boy Advance and Game Boy Color games as well as iOS 7 controller support, Dropbox integration, and a in-app web browser that can be used to download games from any ROM website. The emulator also temporarily allowed non-jailbroken users to install GBA4iOS without a date change via an Apple Enterprise certificate, however that was revoked soon afterwards.
NDS4iOS is available to install now through the emulator's official website.