iMAME Arcade Emulator Hits the App Store (For Now) [Update: Pulled]
TouchArcade has spotted the appearance of a free MAME game emulator on the App Store called iMAME. MAME is a popular arcade machine emulator that will run thousands of arcade games if you have the original ROMs.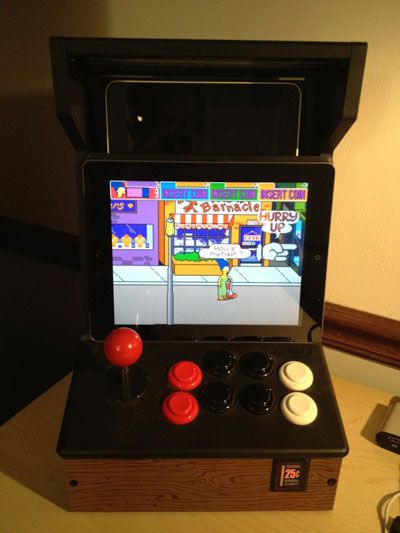 iMAME running Simpsons with
iCade
support.
iMAME ships with nine "less than stellar" ROMs to play, but apparently can load arbitrary ROMs using a 3rd party utility such as
iExplorer
without jailbreaking:
It seems that the same method used to get games into iDOS also works in iMAME. Twitter user @mattlukens mentions, "Yep, add a .zip rom to the Docs folder through PhoneView and it works perfect! Just tried Crime Fighters!" He also provided a screenshot. The clock is really ticking now on Apple pulling this down
Apple has had a bit of a spotty history with emulators on the App Store. While a number of individual emulators do exist on the App Store, Apple has been more restrictive about these open emulators, presumably due to potential legal issues. For example, a full DOS/Windows 3.0 emulator appeared in the App Store at one point but was quickly pulled by Apple.
iMAME is currently available as a free Universal application on the App Store. [Link]
Update: It took Apple two days to get around to it with the holidays, but iMAME has been removed from the App Store.