Alleged Images of iPhone 6 Chassis and Manufacturing Molds Surface
A new set of leaks showing alleged manufacturing molds and chassis sketches of the iPhone 6 have surfaced on Chinese microblogging site Weibo [Google Translate, via GforGames].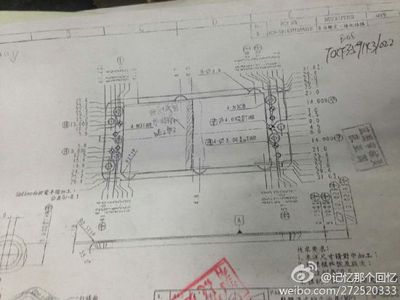 The photos are said to come from a factory belonging to Apple manufacturing partner Foxconn, as the first set of images show very detailed drawings of the chassis for a smartphone-type device, while the second set images are said to be of the manufacturing die used for Apple's next-generation iPhone.


While the validity of the images cannot be confirmed, the leak follows a number of others in the past few months. Last month, another set of images posted on Weibo depicted an alleged iPhone 6 model under development at Foxconn, while Japanese magazine MacFan published alleged design drawings of what appeared to be 4.7-inch and 5.7-inch iPhone 6 models. This was followed by a photo reportedly showing cases designed for the larger next-generation iPhone that were consistent with the design drawings.
Apple is expected to ship the iPhone 6 later this year, which has been heavily rumored to come in two different sizes: 4.7 inches and 5.5 inches. Recent reports have noted that the smaller 4.7 inch version will ship in the third quarter of 2014, while the larger version may ship later this year or early next year due to production challenges.
Along with a larger screen, both models of the next-generation iPhone are said to include a thinner design, new A8 processor, Touch ID fingerprint sensor, 1GB of RAM, and an improved camera with optical image stabilization.