Apple TV 2, Magic Wand Outlined in New Steve Jobs Email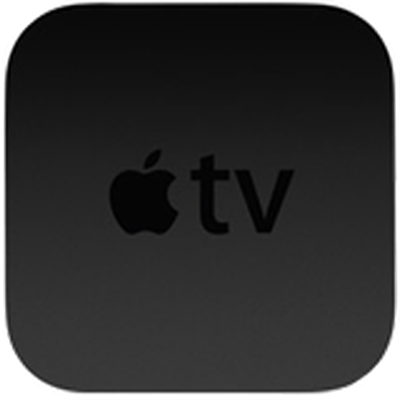 Steve Jobs outlined a potential future for the Apple TV in an email correspondence with top Apple executives in 2010, a year before his death, noting potential plans for the "Apple TV 2" that included TV subscriptions, apps, browser and a "magic wand" control device. The email was published today as a part of Apple's lawsuit trial with Samsung (via The Verge).


8. Apple TV 2 - David Moody, Jeff Robbin
- Strategy: stay in the living room game and make a great "must have" accessory for iOS devices
- sales so far, projections for this holiday season
- add content:
- NBC, CBS, Viacom, HBO, ...
- TV subscription?
- where do we go from here?
- apps, browser, magic wand?
While the potential Apple TV features aren't mentioned in concrete terms, they do provide insight into features Apple was internally discussing and considering in 2010. Additionally, the internal email also confirms that Apple has considered using its patented Nintendo Wiimote-like MagicWand to control Apple TV.
Jobs' email also goes over other subjects for Apple's 2010 Top 100, a secret meeting in which top Apple employees discuss strategy for the upcoming year, including plans for the "plus" iPhone 4 that was eventually named the iPhone 4s and a low cost iPhone model based on the iPod touch that would replace the iPhone 3GS.
Plans for the future of iOS are also mentioned, with Jobs noting that strategy should be to "catch up to Android where we are behind (notifications, tethering, speech...) and leapfrog them (Siri, ...)".
The subject of Apple's now defunct MobileMe service makes up another large part of the email, with Jobs acknowledging that Google was "way ahead of Apple in cloud services" and that both the search giant and Microsoft had better technology than Apple but had not "figured it out yet". The email also notes that Apple's plan was to improve MobileMe to the point where it tied all Apple's products together and made its ecosystem even more "sticky", so that it would be more difficult for customers to leave for a competitor.
Finally, the email makes mention of Apple's desire to further its lead over Google in music and great apps in the App Store as a part of Apple's "holy war" with Google, with mentions for both The Beatles and iTunes in the Cloud.