Google Plays a Bigger Role in Latest Apple vs. Samsung Lawsuit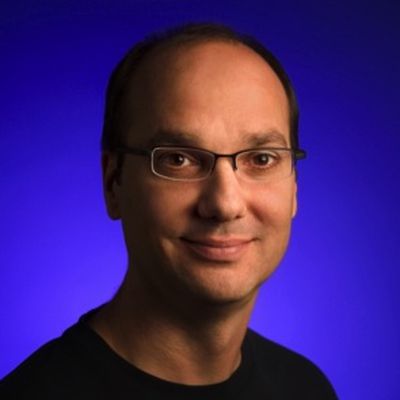 Google engineers, including former Android Chief Andy Rubin, may testify during the second patent lawsuit trial between Apple and Samsung, reports The Wall Street Journal.
Samsung will reportedly use the testimonials to prove that it licensed four out of the five software features it is accused of infringing upon, as it contends that Google had already been working on the technologies before Apple filed for patents.
To help defend Samsung, Google engineers are expected to take the stand to refute Apple's arguments that it forged new ground with the iPhone. Andy Rubin, the former head of Google's mobile business who oversaw the development of Android, is listed as a potential witness. Mr. Rubin worked for Apple from 1989 to 1992.

"Google will be a lot more front and center than in previous cases," said Michael Carrier, a patent expert and law professor at Rutgers University in New Jersey. "Google vs. Apple makes it more of a clash of the titans on the same turf."
Apple's list of asserted patents include those for hyperlinking, background syncing of data, Siri's universal search capabilities, auto-complete, and slide-to-unlock. Samsung states that all of these features found on its Galaxy devices are Android features, except for slide-to-unlock functionality. The second trial covers more recent devices such as the Galaxy S III, Galaxy Note II, Galaxy Tab 10.1, the iPhone 4/4s/5, the iPad 2/3/4, the iPad mini, and fourth and fifth generation iPod touch.
Following the conclusion of the original patent lawsuit that covered older devices, and the subsequent damages retrial to redetermine a segment of the reward, Samsung was ordered to pay Apple $890 million.
A report last week also noted that Samsung plans to call Google's VP of engineering Hiroshi Lockheimer, and Todd Pendleton, Samsung's marketing chief for its U.S. telecoms division to the stand. Meanwhile, Apple expects to call marketing chief Phil Schiller and possibly former SVP of iOS Software Scott Forstall among many others.