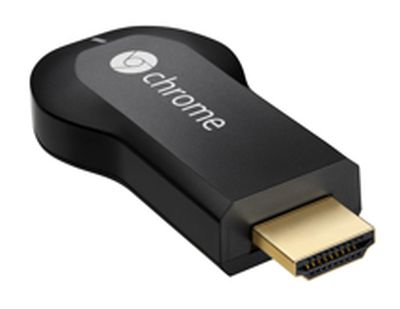 Despite an earlier report suggesting a March launch, a new report from the Wall Street Journal now claims Amazon will start selling its video-streaming device in April through its own website and retailers like Best Buy.
The device will run a version of Android akin to the company's Kindle Fire readers and will support common media streaming services like Netflix.
The Amazon device will carry a variety of apps available on Roku Inc. and Apple set-top boxes and run on a version of Google's Android software, like Amazon's tablet computers, these people said. Roku's most popular apps include video services Netflix and Hulu Plus and music service Pandora, as well as Amazon's own video-streaming service.

An earlier report from TechCrunch claims the Amazon device will have a stick form factor similar to Google's Chromecast and will plug into the HDMI port of any HDTV. These same sources believe the device will support online gaming, streaming top-tier titles to the device at 30 frames per second from Amazon's servers in a manner similar to remote gaming service OnLive.
Pricing for the Amazon device is not yet known, but it is expected to be consistent with competing devices which are priced under $100. Google's Chromecast is the cheapest option at $35, while Roku's new Streaming Stick is priced at $49. Sources claim Amazon Prime customers will receive extra incentives for purchasing the device.