New Version of Microsoft Office for Mac Slated for 2014 Release
Microsoft is planning to introduce an updated version of its Office productivity suite for the Mac in 2014, according to Thorsten Hübschen, Business Group Lead at Microsoft Germany, who gave Computerwoche (via Macworld) the news at the Cebit trade fair in Hanover.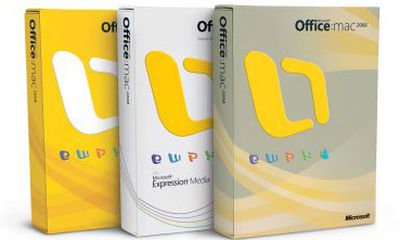 While there's little information available on a possible release date, Hübschen said more news on the product should come during the second quarter of 2014. Microsoft's current Office software for the Mac was released more than three years ago in October of 2010.
At the Cebit trade fair in Hanover, Hübschen told Computerwoche that there are now development teams for each of the Office applications, which each produce versions of their product for different platforms. In addition to MacOS, other possible targets for the future may include tablets running iOS and Android.
Microsoft originally had plans to release Office for Mac in the spring of 2014, but it appears the company will miss that timeline, instead planning for a release later in the year. According to a representative from Microsoft, the company is indeed working on the next version of Office for Mac.
"The team is hard at work on the next version of Office for Mac," she said in an email. "While I don't have details to share on timing, when it's available, Office 365 subscribers will automatically get the next Office for Mac at no additional cost."
The company is also said to be working on an iPad version of Office, but it remains unclear when that app might arrive.