Auto Safety Experts Concerned About CarPlay and Distracted Driving
Earlier this week, Apple announced its new CarPlay technology, which opens the door for easier hands-free calling, text messaging and navigation while driving. Consumers may be enthusiastic about this in-car technology, but auto safety experts are concerned about its contribution to distracted driving, reports CNN Money.
"The idea that people want to be on their phones, and therefore let's give them a way to do that -- that's not putting safety first, that's putting convenience and the desire to be in touch first," said Bruce Hamilton, manager of research and communications at the AAA Foundation for Traffic Safety."
Siri may allow for hands- and eyes-free interaction with a phone, but experts argue it still contributes to "cognitive distraction," which moves a driver's attention away from their driving and onto their phone. Recent studies have shown that the voice-to-text features included in personal assistant software such as Siri carry an "extensive risk" of distracted driving and have the potential to double driver reaction times.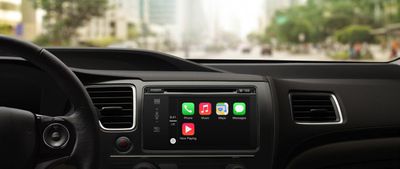 Apple is aware of these distracted driving concerns and notes in a press release that Siri minimizes distraction by allowing drivers to keep their eyes on the road.
"CarPlay has been designed from the ground up to provide drivers with an incredible experience using their iPhone in the car," said Greg Joswiak, Apple's vice president of iPhone and iOS Product Marketing. "iPhone users always want their content at their fingertips and CarPlay lets drivers use their iPhone in the car with minimized distraction."
Apple's CarPlay technology is similar to existing in-dash smartphone systems in terms of driver attention, but these concerns over distracted driving are getting renewed attention because of Apple's high-profile launch.
Apple's CarPlay will be available as an update to iOS 7 for iPhone 5s, iPhone 5c and iPhone 5 owners. It will debut in 2014 models from major automobile manufacturers such as Ferrari, Mercedes-Benz, Volvo, BMW, Ford, GM, Honda, Hyundai and others.