Apple is planning to open its first retail store in Turkey on Friday, April 4, reports Turkish Apple blog ElmaDergisi [Google Translation]. Located in the heart of Istanbul's multi-use Zorlu Center between luxury retailers Burberry and Louis Vuitton, the new store will span more than 20,000 square feet.
According to Apple CEO Tim Cook, the Istanbul store will feature a unique concept that includes a design with a cubic glass ceiling, but the architecture of the store has yet to be revealed.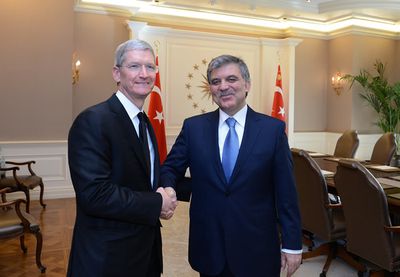 Earlier this year, Tim Cook traveled to Istanbul to meet with the Turkish president, reportedly discussing the new store opening, potential research and development facilities in the country, and an ongoing initiative that could potentially see Turkey purchasing $4.5 billion worth of tablets for the country's schoolchildren.
Cook is expected to return to Turkey for the store opening, which will also be attended by Turkish President Abdullah Gül.