Apple Hiring Engineers and Supply Chain Managers in Asia to Speed Up Production
Apple is hiring engineers and supply chain managers for its operations in Asia as its seeks to expand and quicken the production of new and existing products, reports the Wall Street Journal. These new teams will work out of the company's main Asian campus in Shanghai, China and its office in Taipei, Taiwan.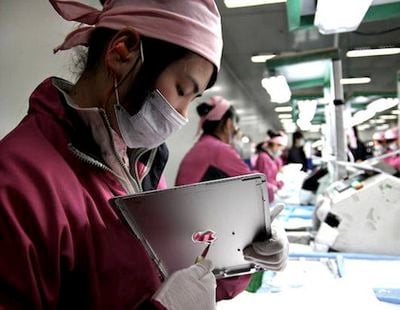 The report states that the company is hiring engineers away from HTC, Inventec and other Taiwanese tech firms to build an engineering team in Taipei. These new hires will quicken the pace of production by working closely with Apple's Asian suppliers on hardware components for the iPhone and iPad. They also will oversee software quality assurance.
Apple has added several hundred new engineers and operations staff in China over the past two years, with a blitz of hiring that began in mid-2013, people familiar with the matter said. The total number of engineers and operations staff in China now exceeds 600, they said.
Apple also is adding supply chain managers to its Asian staff in response to ongoing criticism of working conditions in select supplier factories.
Apple's new operations in Asia may help combat supply constraints that have plagued recent product launches. The company admitted during its Q1 2013 earnings conference call that production issues limited the supply of the iMac during the holiday shopping season. More recently, Apple warned of low Retina iPad mini inventory prior to the tablet's launch in late 2013.