Apple Blames Low Mac Sales on iMac Supply Constraints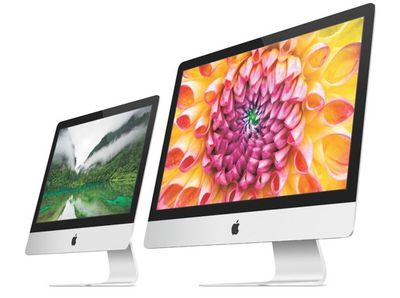 Today's quarterly results call revealed that Apple's Mac sales are down 16% compared to last year. Apple sold just 312,000 Macs per week compared to 371,000 per week during the same time period a year ago.
Peter Oppenheimer noted that Apple has experienced significant constraints on the new iMacs, and was only able to ship them during December. Without these constraints, he says, Mac sales would have been higher.
IDC estimates the global personal computer market contracted by 6% during the December quarter. We introduced the new 13-inch MacBook Pro retina display as well as our stunning new iMacs in October. As we projected a quarter ago, we were significantly constrained with respect to the new iMacs and were only able to ship them for the final month of the December quarter. We believe our Mac sales would have been much higher absent those constraints.
Apple was only able to provide 3 to 4 weeks of inventory, below its target of 4 to 5 weeks. Apple's newest iMacs have been plagued with production issues, mainly due to a new lamination process used for the displays.
Cook further addressed this in the Question and Answer section.

The best way to answer this is to look at the previous year. The difference is $1.1 billion from last year. iMacs were down by 700k units year over year. As you remember, we announced new iMacs late in October. Announced they would ship in November and December. Did ship by those dates. Limited weeks of ramping on those products during the quarter. Significant constraints on the iMac at the end of the quarter. Sales would have been materially higher without those constraints. Tried to share this on the conference call in October.

If you look at last year, we had 14 weeks in the quarter last year. 13 weeks this year. Channel inventory was down from the beginning of the quarter by more than 100k units. Didn't have the iMacs in channel. These factors bridge more than the difference between this year's sales and last year's.
Cook also mentioned a few other minor factors, including the weak PC market and the impressive sales of the iPad. Apple sold more than 23 million iPads, and Cook said that some cannibalization was almost certainly a factor.