Earlier today, reports indicated Apple's $25 gift card with the purchase of an Apple TV promotion could be an effort to clear out stock ahead of an imminent updated Apple TV launch, but notable Apple journalist Jim Dalrymple has said that is not the case.
According to one of his famous "Nope" posts, Apple does not have plans to release a new Apple TV in the immediate future. Specifically, Dalrymple clarified to MacRumors that the company is not on the verge of launching a revamped Apple TV next week, but he does not appear to refute reports suggesting a redesigned box could come in later in the year, possibly ahead of Apple's Worldwide Developers Conference.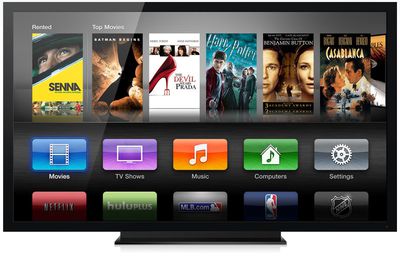 While the promotion led to some chatter about an immediate Apple TV product launch, the majority of Apple TV reports over the course of the last month or two have pointed towards a revamped Apple TV that might be revealed at some point in March or April. Bloomberg has suggested the new Apple TV could be revealed in April with a launch coming later in the year, while the Financial Times has just released a similar report pointing towards a launch ahead of WWDC in June.
Though an updated Apple TV will not come in the immediate future, a launch later in the year has not been ruled out. It is clear that Apple is working on some kind of update to the product, with rumors hinting at the new Apple TV gaining gaming support and possibly a full App Store.