Tim Cook Honors Steve Jobs' 59th Birthday: 'Details Matter, It's Worth Waiting to Get It Right'
Today marks what would have been Steve Jobs' 59th birthday, and Apple fans around the world are once again remembering the Apple co-founder and CEO more than two years after his death.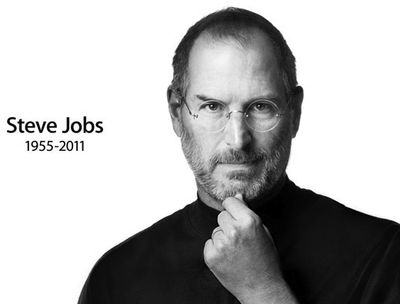 Apple CEO Tim Cook is unsurprisingly one of those remembering Jobs today, and Cook has acknowledged the day in a pair of Tweets honoring Jobs and vowing to continue "the work he loved so much".
Remembering my friend Steve on his birthday. "Stay hungry, Stay foolish". We honor him by continuing the work he loved so much. — Tim Cook (@tim_cook) February 24, 2014
While remembering Jobs' legacy, Cook may also be indirectly addressing Apple's lack of significant announcements so far in 2014, reminding his followers of Jobs' philosophy on making sure all details are taken care of.
Remembering Steve on his birthday: "Details matter, it's worth waiting to get it right." — Tim Cook (@tim_cook) February 24, 2014
Cook has promised that Apple is working on
"some really great stuff"
in new product categories, with a smart watch and new television-related products topping the list of rumors. With Apple rarely being a company to rush to market, Cook may be quietly asking for patience as the company continues work on its upcoming products and services.
Coincidentally, today also marks the 14th birthday of MacRumors. Founded in February 2000 before the introduction of the iPad, iPhone, and even the iPod and OS X, the site has grown enormously and fostered the creation of our sister sites TouchArcade and AppShopper. As always, we are grateful to our readers, contributors, sponsors, and all those for whom MacRumors is an online home or a regular stop.