Broadcom Announces New 5G 802.11ac Wi-Fi Chip for Smartphones
Communications chip maker Broadcom today announced a new 5G Wi-Fi Multiple Input Multiple Output (MIMO) system-on-a-chip (SoC) designed for smartphones, bringing 802.11ac connectivity with 2x2 MIMO to mobile devices.
The Broadcom BCM4354 chip marks the first implementation of 2x2 MIMO for smartphones, bringing up to twice the Wi-Fi performance with 25 percent more power efficiency than the current 1x1 MIMO chips.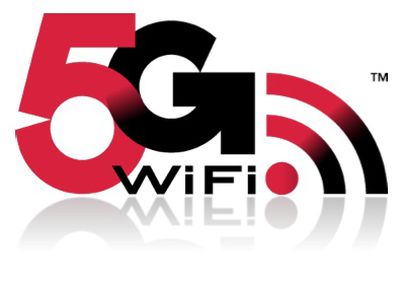 Some smartphones, such as the Galaxy Note 3 from Samsung have previously incorporated 802.11ac Wi-Fi using single stream chips such as the BCM4335 from Broadcom, but the new chip uses two spatial streams for speeds up to 867 Mbps.
MIMO is a technology that uses multiple antennas for both the transmitter and the receiver to improve communication performance. Apple first adopted MIMO technology for the iPad Air and the iPad mini with Retina display.
Broadcom's chip also uses the newer 802.11ac Wi-Fi protocol for transferring data, which is considered "Gigabit Wi-Fi" with transfer speeds up to three times as fast as 802.11n networks. With the addition of Broadcom's Transmit Beamforming technology, photo and video uploads can be twice as fast at crowded events.
In addition, Broadcom's Transmit Beamforming (TxBF) technology further improves rate over range performance in congested environments for data-intense applications. Photo and video uploads to social networking sites, for example, will be twice as fast in crowded sporting events or concert venues.
Apple uses Broadcom's technology in its line of Macs that support 802.11ac, including the newest MacBook Air, Retina MacBook Pro, and iMac. Broadcom also provides the Wi-Fi/Bluetooth chips for Apple's iPhones, so it is possible that the iPhone 6 will feature Broadcom's newest chip, marking the first iPhone with 802.11ac support. Previous iPhone 6 rumors have also pointed to 802.11ac support.