Mobile payments company Square has partnered with AIDS charity Product (RED) to introduce a new special edition "SQUA(RED)" card reader. The reader, which is bright red, is available for a $10 donation with 97.25 percent of that cost going directly to the Global Fund to fight AIDS.
Along with donating funds to charity, Square's new reader allows customers who swipe their cards to learn more about the project and donate to Product (RED) directly from their emailed receipts.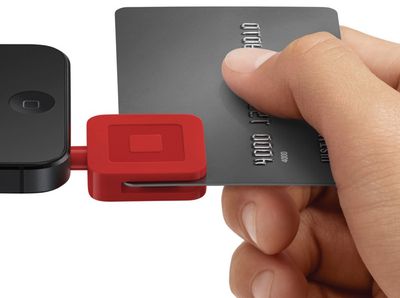 "Square already helps millions of local sellers run and grow their business, and now with SQUA(RED) Reader, we're empowering them to raise awareness for an important cause and help save lives in the process," said Jack Dorsey, CEO of Square.
Apple has a long history with Product (RED) and has sold red-themed devices and accessories in support of the charity for many years. Most recently, Apple's senior vice president of design Jony Ive teamed up with designer Marc Newson to create a range of products to benefit Product (RED), including a one-of-a-kind red Mac Pro. The duo raised over $13 million, adding to the $65 million Apple has raised for Product (RED) over the last several years.