Satya Nadella Appointed Microsoft CEO as Bill Gates Shifts from Chairman to 'Technology Advisor'
Microsoft announced today that it has appointed company veteran Satya Nadella as Chief Executive Officer to replace retiring Steve Ballmer. Nadella, who previously served as executive vice president of the company's Cloud and Enterprise group, will take over as CEO and join the Board of Directors effective immediately.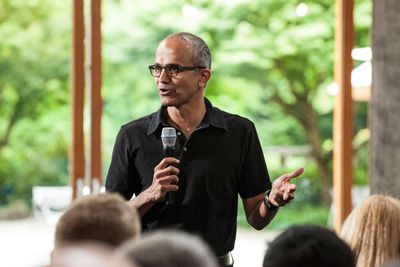 As part of this leadership change, Bill Gates is stepping down as Chairman of the Board of Directors and will take a position as "Founder and Technology Advisor". John Thompson, former CEO of Symantec, will assume the role of Board Chairman. This will mark a significant shift for Gates, who has been asked by Nadella to take a more active role in product development within the company.
Microsoft also announced that Bill Gates, previously Chairman of the Board of Directors, will assume a new role on the Board as Founder and Technology Advisor, and will devote more time to the company, supporting Nadella in shaping technology and product direction.
Gates will work three days each week at Microsoft and will remain actively involved in the Bill & Melinda Gates Foundation, reports Re/code.