Microsoft has issued a press release stating that its CEO, Steve Ballmer, will retire "within the next 12 months", remaining in his position until a suitable successor is found. The precise reasons for Ballmer's departure were not given, though he was quoted as saying:

There is never a perfect time for this type of transition, but now is the right time...we have embarked on a new strategy with a new organization and we have an amazing Senior Leadership Team. My original thoughts on timing would have had my retirement happen in the middle of our company's transformation to a devices and services company. We need a CEO who will be here longer term for this new direction.
The stock market reacted positively to the news, with Microsoft's share price opening 8% higher than the previous day's closing.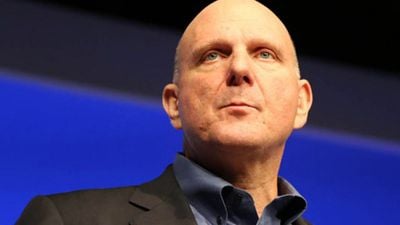 Ballmer joined Microsoft in June 1980 and became the company's 35th employee, having been a business manager recruited by Bill Gates, the former chief executive and chairman of the company. Ballmer was named CEO in January 2000, and throughout his tenure was responsible for some key changes in Microsoft as a company, including the shift towards cloud computing, key business acquisitions
such as that of Skype
in May 2011 and the release of Microsoft's first consumer tablet device,
the Surface
, back in June 2012.
However, Ballmer's tenure has not been without criticism. Microsoft's share price has remained fairly stagnant under his leadership and the disappointing sales of the Surface have further sprinkled salt into the wound. He was also criticized concerning his remarks about Apple at a press conference back in 2009, where he described the company's products as, "$500 more to get a logo".
Microsoft's Board of Directors has appointed a special committee to direct the process of replacing Ballmer as CEO. The committee, which includes Bill Gates as one of its members, will be working with an executive recruiting firm, Heidrick & Struggles, to find a replacement. The press release also stated that Microsoft, "will consider both external and internal candidates", although no official job announcement has been made as of yet.